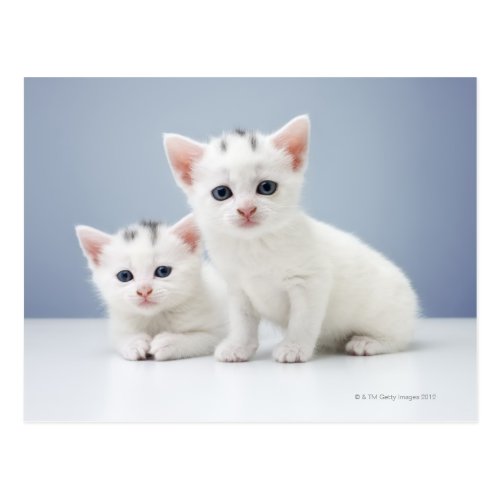 Two little kittens looking straight at you
A wonderful photograph of two cute, adorable, beautiful, inquisitive, little kittens, looking straight into the camera, at you.
An awesome photograph, featured here on a custom photo postcard.
Makes a great mail to animal lovers, cat people, cat owners, pet lovers, kids, family and friends.
Related Posts
Sweet Girl, Autumn Leaf, and Cat | Art Greeting Card
Kitten in a Santa Hat | Funny Christmas Card
I Love Math | The Grumpy Cat | Funny Poster
Browse More Animal Pics